Veterans lead green to a 5-3 win.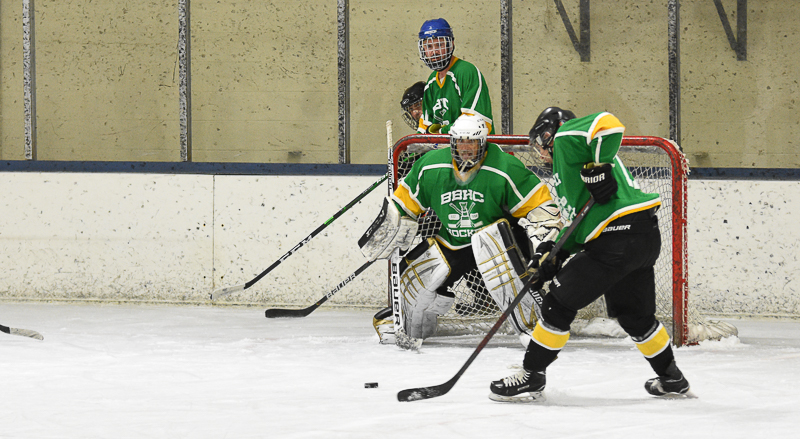 The first place red Bear Claws have now lost 2 in a row, and are in danger of losing the top playoff spot. Only 8 skaters showed up to boot.

The green Cream Horns aren't really going anywhere, but will take the W.

"They disrespected us today," said Eric Grasso. "They show up with only 8 skaters expecting an easy win."

"I don't usually do this, but I'll throw the team on my back," said Mark Melito.

He was true to his word, scoring 4 of the 5 goals in the 5-3 win.

"He basically beat us all by himself," said Steve Hardy who had one goal, thanks to the ref guilting Jake Silk into a pass.

Red kept it close for a while, but Melito's open net goal sealed the deal with 40 seconds left.

The red team holds a slim one point lead for first place, while the green team holds a slim 2 point lead over the last place yellow team.


Check out our great new box score here.