Flakes get ass Frosted, fall to Cheerios 5-3.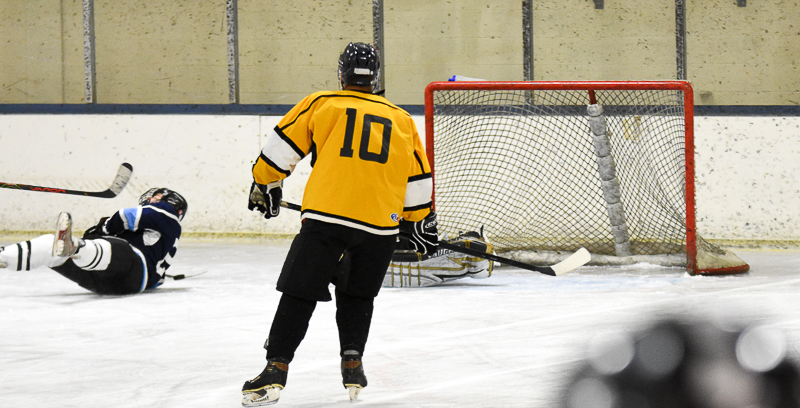 The Cheerios had their full squad back in action today, and that made them very dangerous, as the middle of the pack teams squared off in the south rink.

"With Fuji sick and our full team here, we thought we would win," said Cheerios fourth line winger/trade bait Bob Powell.

But Kramer didnt get the memo and scored on the first shift of the game to put the Flakes up 1-0.

"Anytime Kramer scores we figure we're going to win," said Captain Rick Armand. Blue even got the second goal of the game to make it 2-0 with DA knocking one in.

"I wanted the team to feel like Fuji was here," said sub goalie Justin Fortini.

But Yellow started playing better and slowly took control of the game. Goals by the older Silk and Long tied the game before the first 19 ended.

Trevor Legere got Blue back up by one in the second, but that would all that sub goalie Fortini would allow. He would stop both shots that came at him in the 2nd half of the game.

Jimmy D then had another 2 on 1 and elected to shoot. The result was the same as the six two on ones he had last week. So thats oh for seven in two weeks.

Derek Osbahr then took over, scoring a late 2nd period goal and then two in the 3rd for a 5-3 final.

"Just please don't put Jimmy D on my line," said Derek "I'll never see the puck and I would have to yell at him again."

"If you keep up this attitude, I'll put Raimo back on your line," said his dad Bill Osbahr as he cut the crust off Derek's Fluffernutter.


Check out our great new box score here.