Cream Puffs squeak out a slim 2-1 win.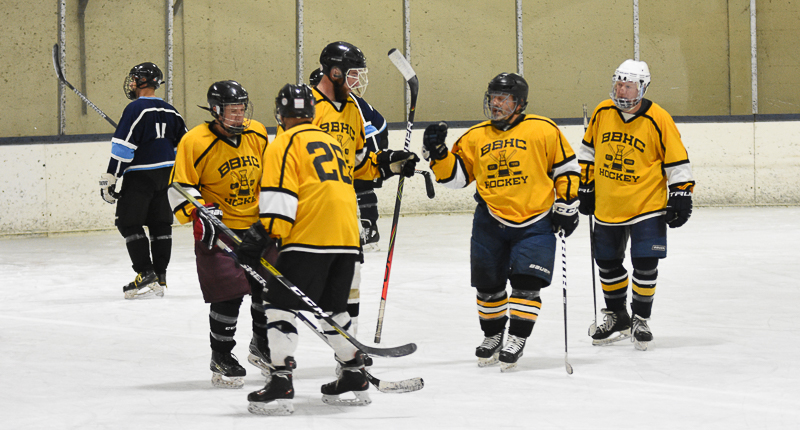 The last place Cream Puffs pick up a rare win.

The Cupcakes are fuming. Not only did they lose to a lousy gold team, but they even took the new guy who scored two goals in his first BBHC game last week, for this same gold team.

For the record, he ended up scoring the only goal for the navy team in the 2-1 loss.

"I think we were all just in awe over the new guy when he scored our first goal," said Andy Long. "We all felt we could just sit back and let him win the game for us."

After going up 1-0, gold tied it on a Jon Morin goal. Mike Uretsky got an assist and finally got on the scoresheet in a positive way.

The game stayed tied into the third when Don Fortini stayed out of the box long enough to beat Vieira for the game winning goal.

Did anyone else have Fortini in the Game Winning Goal pool ?

Beuller ???


Check out our great new box score here.