Fuji and Swarm make it two in a row, 7-5.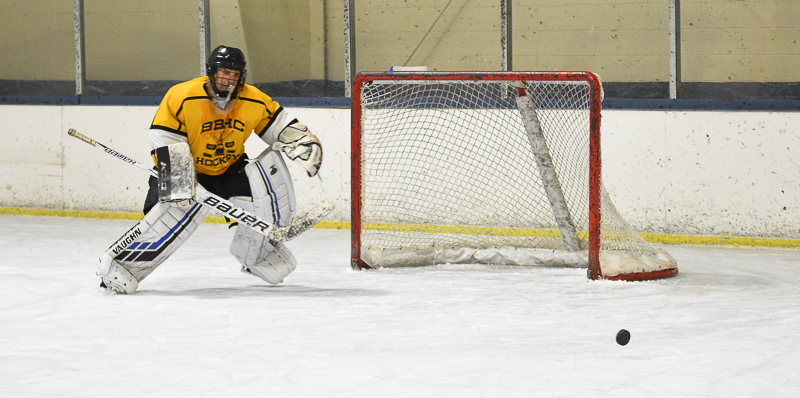 The yellow Swarm are the hottest team in the league, making it two in a row as they look to get out of last place after an 0-5-1 start.

"We know we're gonna have to score lotsof goals to win," said John Gambale. "But we got two guys named Jake that can do that."

It was 2-2 after one and 3-3 in the 2nd when Pat Deskin scored a late middle period goal to put the Swarm up for good. It was his only point of the game.

"I'm more of a roll player this season," said Deskin. "I eat alot of rolls."

In the third Steve Thopson made an appearance and scored a pair, follwed up by a Jake Silk goal to put away the green Legends.

"I'm not sure how we ended up with the weakest father/son combination in the league," said Andy Long. "We're all hoping one of the other guys brings their kid to see if we can turn things around."

Next week the Swarm take on the Blue Coats, the only team they haven't beaten yet on this stretch.

"I look forward to holding Derek to six goals next week," said Fuji.

Check out our great new box score here.