Swarm finally get a win, 6-1.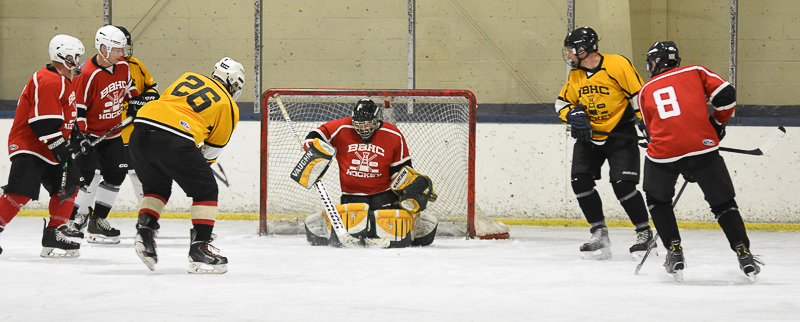 Fuji's plan is right on schedule, as he picks up his first win here in week seven, and the gold Swarm is winless no more.

We're not sure how the first place red Mad Ants became the firest victim to the winless Swarm, but anything can happen on Friday morning.

The Swarm ran out to a 2-0 lead after one, and after a scoreless 2nd the red team started to panic.

"It wasn't so much of a panic, but rather Steve Hardy yelling at all of us," said Brian Armand. "Most of the yelling coming from the penalty box."

Jake Silk made it 3-0 gold before Sean Steigerwald broke the Fuji shutout with 14 minutes left.

The gold team scored 3 more to put this one in the bank 6-1.

"You don't mind losing the odd game to the last place team, but getting blown out is embarassing," said Mike Raimo vial cell phone from his limo.

It was so bad that John Gambale almost scored. You can see in the photo above defensemen Hardy and Fortini just watching that chance.


Check out our great new box score here.