Without Teal, gold loses their first game in regulation.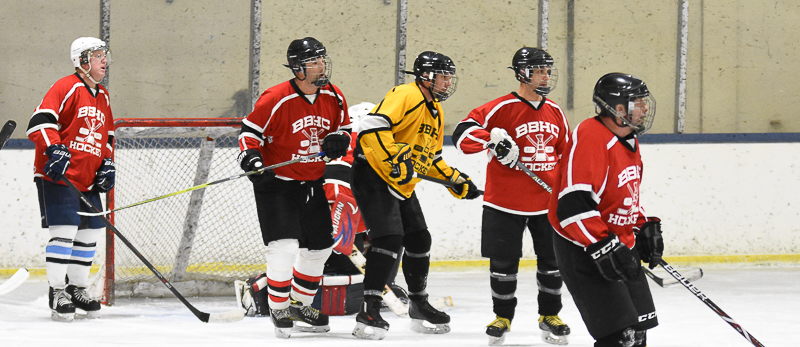 Usually having Marc Teal miss a game is a good thing, but he has been the good luck charm for the first place Juicy Fruit team, and without him opening the bench door and filling water bottles, they lost in regulation for the first time this season.

The gold team was held without a goal for the first two periods, and fell behind 3-0.

Only after they were gifted a powerplay in the third, did they finally put one in the net.

Despite the loss the gold team still maintains a 2 point lead over the 2nd place red team, who was now won back to back games.



See all photos for this game here.
Check out our great new box score here.