Last second Mad Ants win stuns Swarm, 4-3.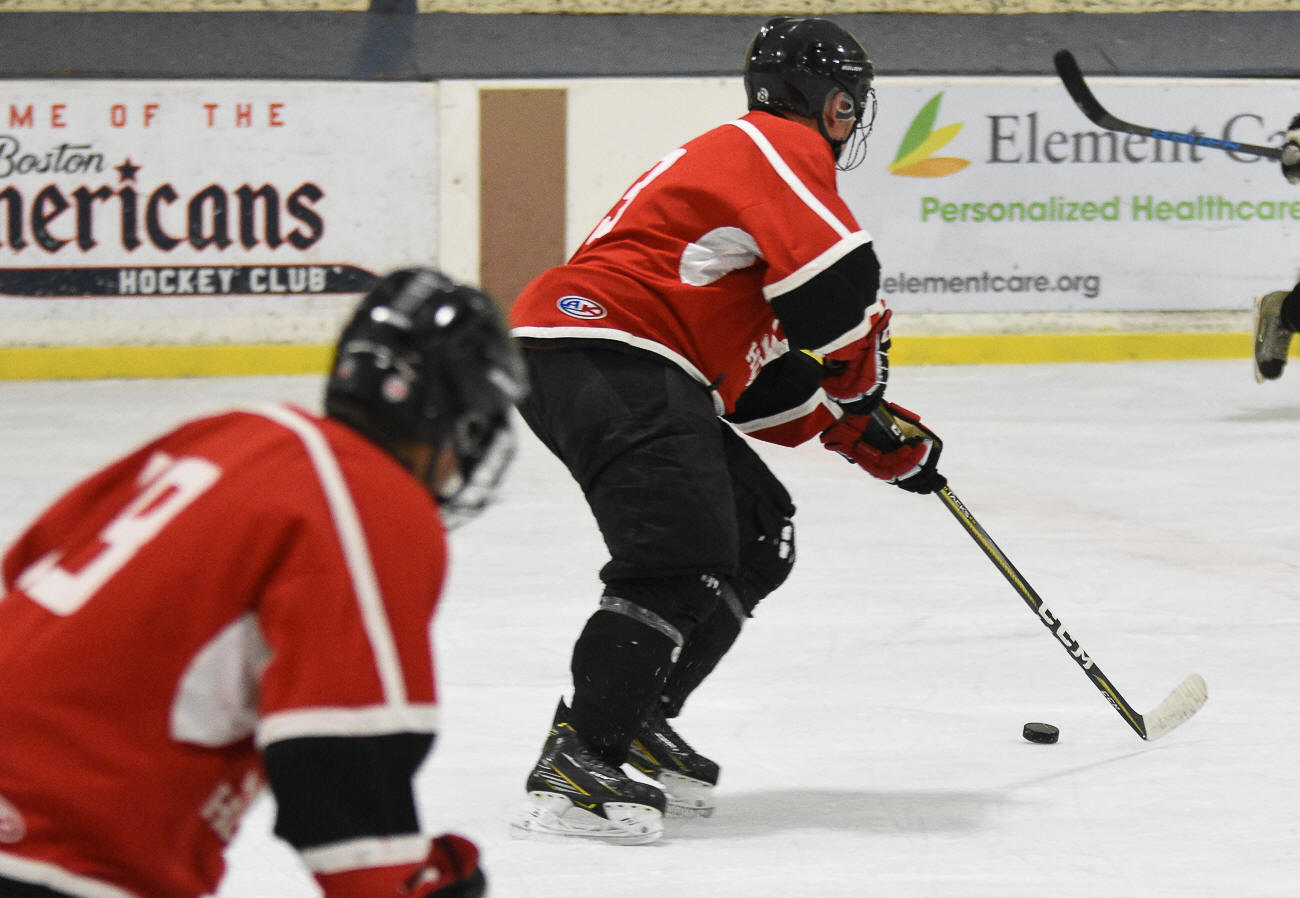 Friday the 13th was a scary one for the red Mad Ants

They needed a late goal by an aging Steve Hardy to tie the lowly Swarm, and a buzzer beater goal by Trevor Armand to get the 4-3 win.

It should have been an easy red win, but instead they fell behind 2-0 to the winless yellow team on goals by Gambale and Silk.

"When Gambale scored it really sucked the life out of us," noted Grasso.

In the 2nd Grasso cut the lead to 2-1 on a really weak goal, but a good goal by Deskin put yellow up by a pair again.

Then, just before the middle period ended, Sean Steigerwald cut the lead to 3-2 giving the Mad Ants a chance in the third.

We played over 13 mninutes, before Hardy with his swolen hands, skated through both teams and roofed one by Fuji to tie the game at 3-3

The Ants weren't done. They pressed in the final seconds for the GWG, and got it just before the buzzer when George Howard, Mark Melito, and Trevor Armand took turns whacking the biscuit until it finally went in for the 4-3 win.

That was Melito's only point of the game.

The Swarm are getting so close to that first win.

Check out our great new box score here.