Last minute goal lifts Bear Claws over Cream Puffs, 5-4.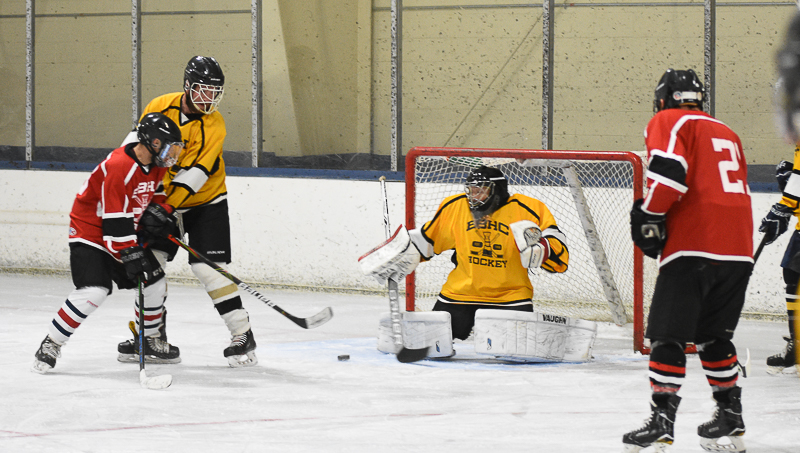 The ice was bad, and the game play was dirty.

Six penalties were called in this game, three for each team, and the game play was about as choppy as the ice.

With both teams avoiding holes on the ice, they did their best to compete at the high level we are accustomed to on Friday morning.

Red led 1-0 after one on a nice roof job by Dustin Silk. Each team scored a pair in the 2nd, as red held a 3-2 lead heading into the 3rd.

But gold goals by Jon Morin and Ryan Collins had the Cream Puffs up 4-3 with just 5 minutes left. And when Dustin picked up a boarding call with 3:14 to play, gold had the lead and a late powerplay.

Instead of putting the red team away, they gave up a shorthanded goal to Brandon, then took a penalty of their own with 1:26 to play. This allowed JA to score on the PP with only 22 seconds left to get the first place Bearclaws the win.

"Good teams find a way to win," said Steve Hardy who went pointless.

Lloyd did not have any of the six penalties called.

Check out our great new box score here.