Loggers outrun the Ice Bees, 7-3.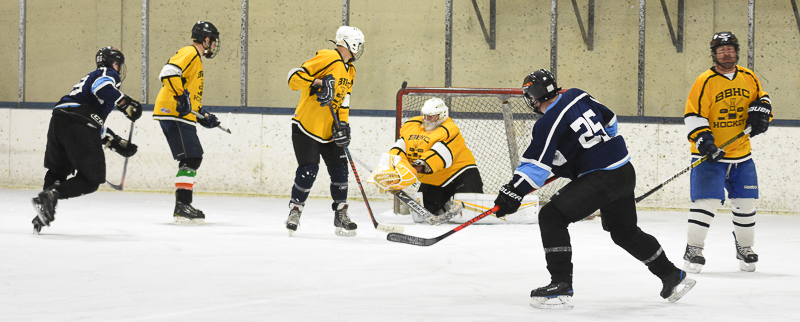 A rare big game for Jake Silk as Yellow cruises 7-3.

Goals by the younger Osbahr, J. Silk and Sean Steigerwald had the Loggers up 3-1 after one.

"Even I was walking right around some of their D men," said John Gambale.

"Once, you got around me once," replied Joe Surette.

Goals by J. Silk, Phatt Deskin and Luke Steigerwald had the Loggers flying down the stream with a 6-2 lead after two.

A second goal by Melito cut the lead to 6-3, but a last minute goal by Osbahr set up by Chris Caruso accounted for the 7-3 final.

"I kinda felt bad assisting on that last goal," said Caruso. "But I was just doing what Melito would have done if they were up by 3 goals with a minute left."

This was the loggers first win, as both teams are now 1-4.

"We were missing some key guys today, like our substitute goalie," said Mark Melito.

Check out our great new box score here.