Cream Puffs take down the Cupcakes, 6-4.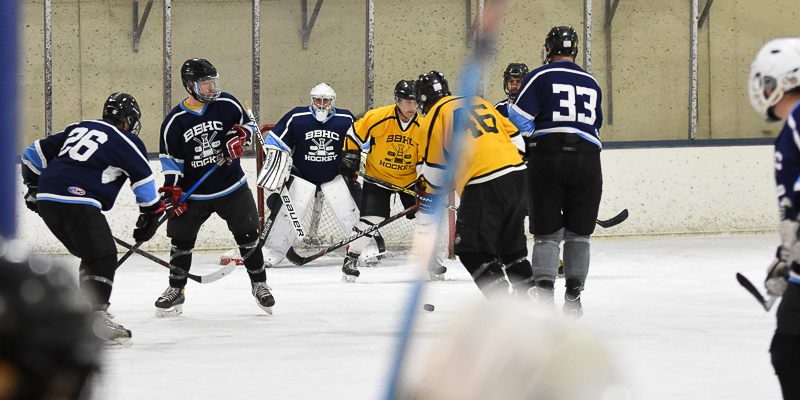 The Cream Puffs got off to a fast start, then cruised to the 6-4 win.

The navy Cupcakes had just gotten out of last place, but after today's lost, slipped right back into the basement.

Mike Cormican was back to his scoring ways, netting a pair and assisting on another, to lead the Cream Puffs. Ryan Collins, George Anderson, Todd Nichol, and Dan McCarthey (open net) also scored for the yellow team.

The Cupcakes put up a small fight, with goals by Deskin, Jimmy D, Jeremy Armand, and Thompson. But ultimately ran out of gas in the third.

"We don't have the stamina of other teams," said Andy Long. "I gotta find out their secret."

For right now, it looks like the gold and navy teams will be battling for the basement all season long. It should be really fun to watch, much like Thursday night football.

Check out our great new box score here.