Blue Coats take it easy on the lowly Swarm in 7-2 win.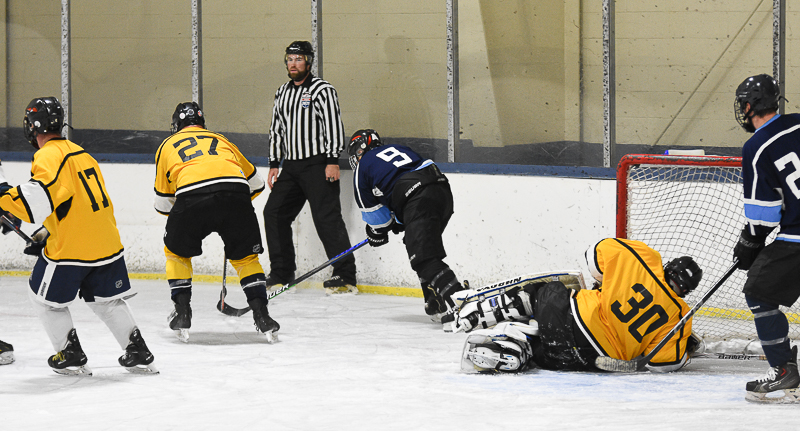 The Swarm welcomed Fuji back to the club after 2 weeks off.

They only allowed 7 this week, which ironically lowered his season GAA.

It was close early, as the teams skated to a 2-2 tie after 19 minutes.

But the gold Swarm wouldn't score on Vieira again. Fuji was actually holding his own, as it remained 2-2 after two.

The navy Blue Coats then found a 2nd gear in the final period. Derek Osbahr scored twice, and Rick Armand and Zack Armand eached tacked on a goal as well.

Not even a Jon Morin crosscheck could get the gold team back in the game.

The Swarm now fall to 0-4-1 on the season, with trade talks buzzing around the breakfast table.

"We're not making any trades until after we play them in the home and home series," said Blue Coat defenseman Rick Bobrycki.

Check out our great new box score here.