Grinders hang on for 12-5 win.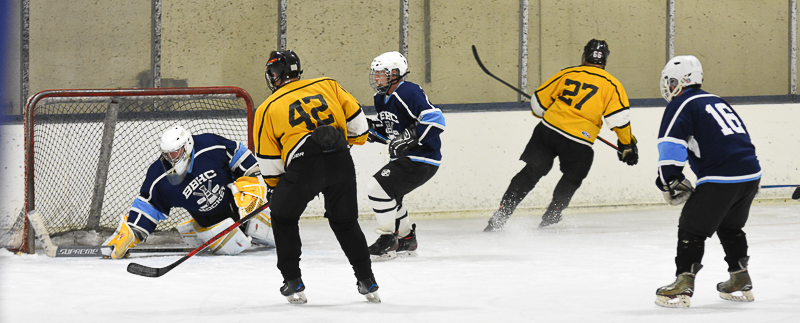 Where was everybody?

The navy Wood Chippers only had 6 skaters, and they weren't the right 6 in a Yuge 12-5 loss.

We don't even know where to start with this one. It was 4-1 after one, then 9-2 after two and the yellow team still didn't let up. They tacked on 3 more in the third to put up a 12 pack on poor Rollie the Goalie.

Somehow the tired six skaters would score 5 on Mike Vieira in what should have been a shutout.

"Hey, we come here every week to play our hardest," said Mark Melito who now leads the league in scoring thanks to this anomaly. "It's not our fault that the other team only showed up with six crappy skaters."

After the game Rick Bobrycki of the navy team was complaining about ice time.

The navy Wood Chippers fall to 0-4-0-1 and remain in last place with a firm grasp.

Check out our great new box score here.