Cheerios sweep the home and home with a 5-2 cupcake win.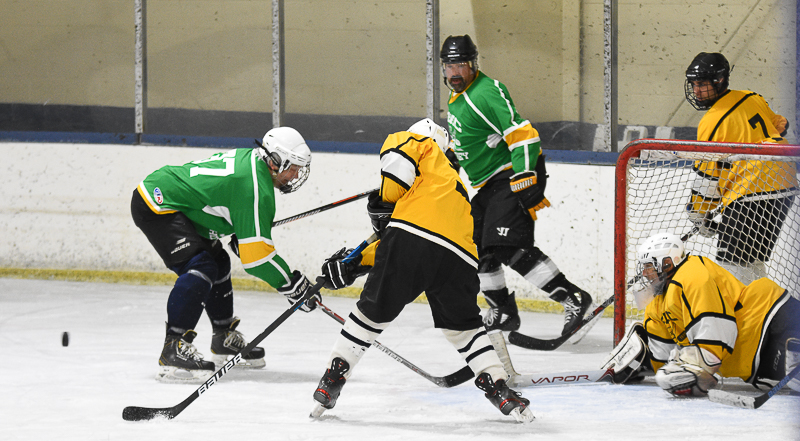 Mike Cormican scored a pair and Andy Long brought the defensive play, as the gold Cheerios team jumped the Jacks 5-2.

Cheerios took it to Apple Jacks for a sweep of their two week series. Mike Cormican was the star of the day with three assists and two nice goals.

"Its nice he takes some of the scoring pressure off me," said a pointless Andy Long, who still trails Bill Osbahr in team points.

Pat Deskin had many shots on net but only one broke through Fuji who played well today.

"I had KFC last night, so I was still in a food coma," said Phatt.

Brandon Poulin had the other green goal on a nice hustle play behind the net.

"Hes like a mini Todd," said one player,

"Yeah, a re-Todd," said Jimmy D. Oh Jimmy.

Cheerios now resides in first place all alones, and Fuji is the best goalie in the league. What else would you expect this year?
Check out our great new box score here.