Road Warriors hang on for 6-5 win.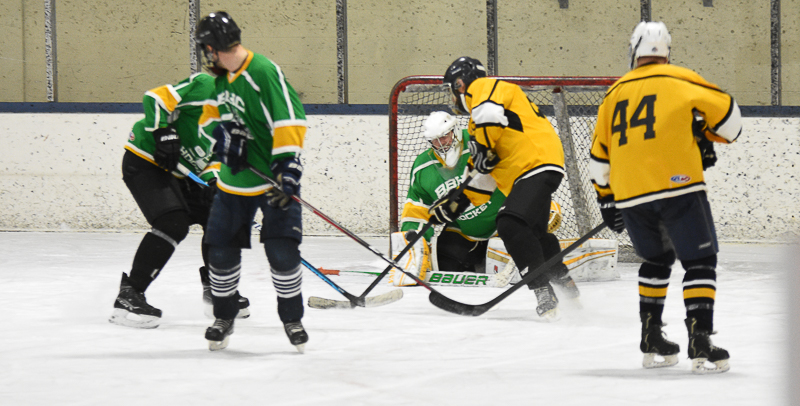 Up 6-2 after two, the Road Warriors fell asleep in the third, and nearly blew it.


The green team fell behind 1-0 after John Gambale scored, it was embarassing.

Late in the period Andy Long and Jake Silk scored, to put green up 2-1.

"We started to double team Gambale, and that cut down on their scoring," said Long.

The green team scored 4 times in the 2nd, with Deskin, Silk, Raimo, and Silk again putting green up 6-2 after two.

"If Gambale is gonna score, then I'm not holding back," said Raimo.

The Samoans rallied in the third, getting 3 goals, the final one by Cormican with just a second left, as they ran out of time.

"Honestly, I wasn't even trying in the third, I felt really bad for them," said Joe Surette.


Check out our great new box score here.