Wilkinson leads green to a 5-2 win, with some help from the refs.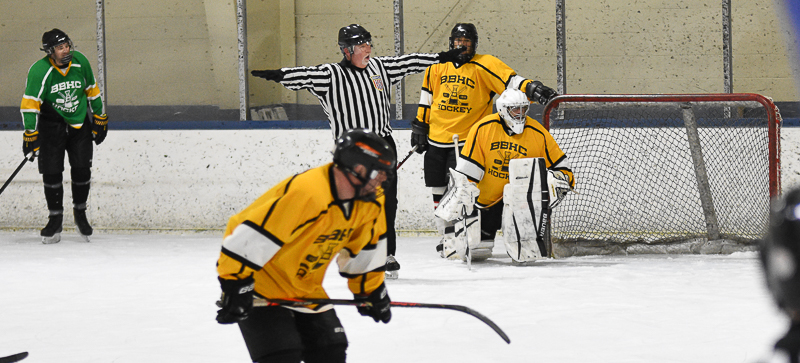 The line of Boccuzzi, Wilkinson and Gambale continues to reek havoc in the league. Or maybe just reek. In either case it was a 5-2 win.

Goals by Boccuzzi and Wilkinson had the green Blowers up 2-0 after one.

Chris Caruso scored to cut the lead to 2-1 in the 2nd, but it took just 30 seconds for John Gambale to put the green team back up by two.

"Just get me the puck," said Gambale as he headed back to the bench.

Melito and Thompson traded goal as the 2nd ended 4-2 green.

The third period was a quiet period. Wilkinson had the only goal as the Blowers skated away with an easy win.

Tom Conway ahd 4 assists on the day.

"As long as we keep the puck away from the Onello's good things will happend," said Conway.

Both teams are now 2-2 and tied for 2nd place.
Check out our great new box score here.