Can't turnover the puck if you're in the box.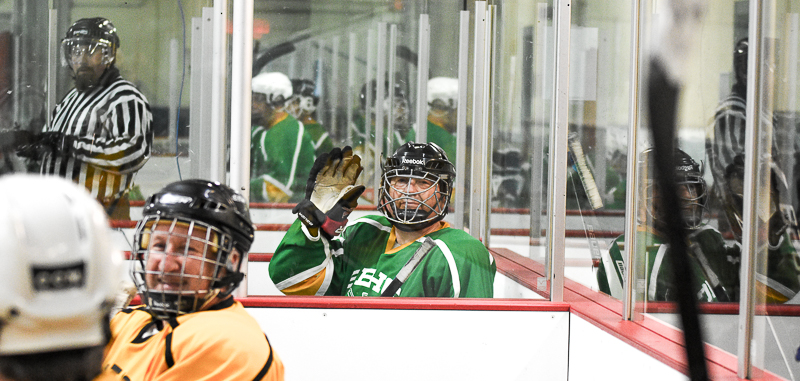 Mike Uretsky and the green Doublemint team got a late goal to avoid being shutout.

That was about all the good news for them, as they couldn't even find the correct penalty box.

Jack Gavin put gold up 1-0 after one. Silk and Thompson made it 3-0 and the shutout was on for Mikey V. But late in the third, Mark Melito went coast to coast to break the goose egg and get green on the board.

Rick Murphy tacked on an empty net goal for the 4-1 final, after a sweet breakout pass by Don Fortini, though some will say he was trying to ice the puck.

"I did my part today," said Gavin. "I can't play goal too."

Chris Caruso had two assists, but was in a really bad mood again. (He's not a morning person is he?)

After the loss, Tony Onello was trying to figure out who he could trade for Bob Powell...




See all photos for this game here.
Check out our great new box score here.