Lloyd celebrates the 5-2 win in his own unique way.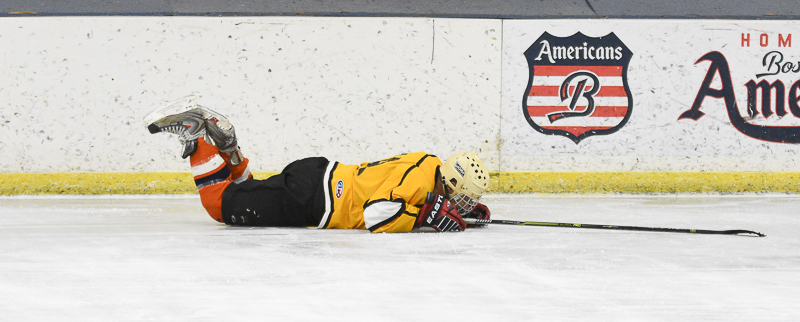 Mike Boccuzzi should have had a shutout, but instead was happy with a 5-2 cupcake win on a cold Friday morning.

The Golden Girls scored just seconds into this one, and ran out to a 5-0 lead before surrending a couple of late goals in an easy win. Fuji did not have Wiggy to protect him on this morning, and thus was left out to dry.

JImmy D, Luke, Joe Smith, Blaine, and even Lee Fernandez all scored for the gold team. Ragu busted up the shutout with about 4:30 to play in the third.

Gold improves to 2-1 and a tie for first place with the red team. Green falls to a quirky 1-1-0-1 record.



See all photos for this game here.
Check out our great new box score here.