Juicy Fruit chews up Big Red, 4-2.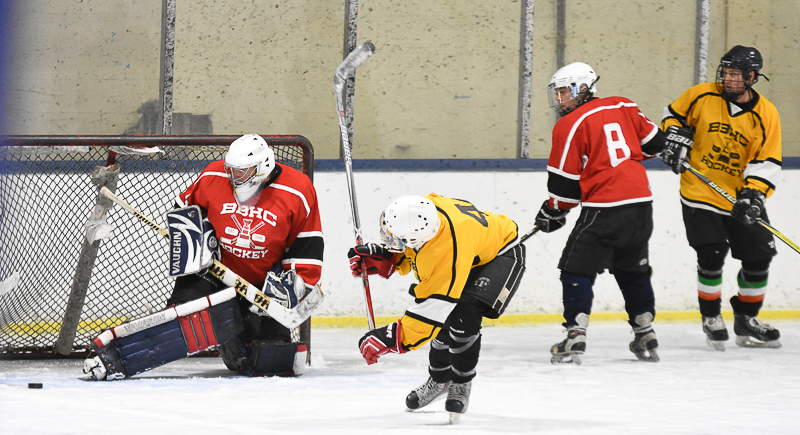 Jason Kellogg had a pair of goals to lead the yella team over Big Red.

After Kellogg and George Howard traded goals, Rick Armand put Juicy Fruit up 2-1 late in the first, as yellow began to chew up red.

Kellogg had the lone goal of the 2nd to put the Fruits up 3-1, and that was pretty much that.

Phatt Deskin got Big Red within a goal for a couple of minutes, but Todd Nichol provided the insurance goal in the 4-2 win.

"I would have liked to seen more than just one good week from our new guy Lee," said Eric Grasso. "Maybe we can trade him for a goal scorer like Bob Powell later this season."

"No way," replied Rick Armand. "The Gavin for Powell trade is already in the works. If you want Gambale, he's available. I might even part with Teal, depending on whether he can make the playoffs or not."

Lloyd did not get a penalty this week.




See all photos for this game here.
Check out our great new box score here.