Swarm allows 11 this week in an 11-5 loss.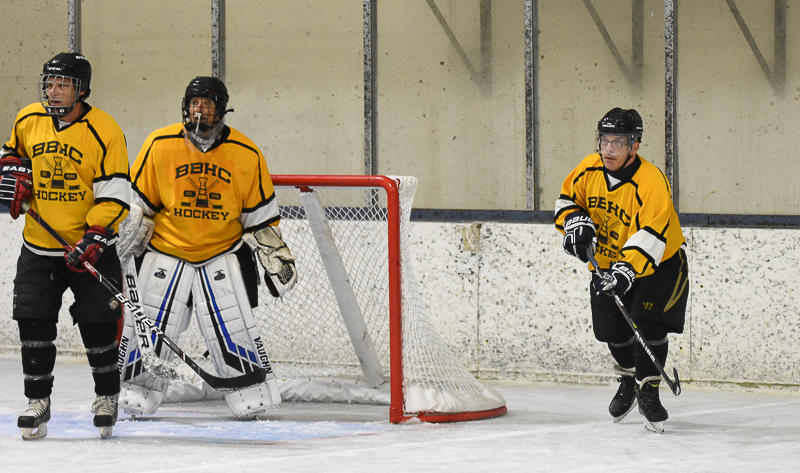 Fuji came into this game with a 9.00 GAA and improved on that this week.

It was close after one as the red team only led 5-0.

"When you have Mike Uretsky and Blaine Bisegna, you're never out of it," said Tony Onello.

After two the lead was 7-2, and it was getting serious.

"We're gonna need more than one assist from Gambale if we have any hopes today," said Rick Breed.

Gold scored a pair in the third, but red scored four in the 11-5 final.

All that was left were Sean Steigerwald's Kotex points. (He's too young to know what that means)

"Well, we still haven't played the green team yet," said Jon Morin. "So we haven't lost to everyone yet."

Check out our great new box score here.