Flintheads on a roll, win again 4-2.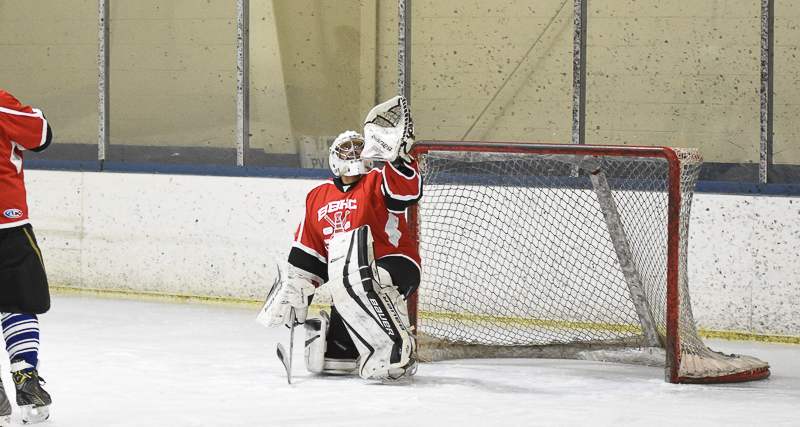 This week the Flintheads had to shoot on a goalie for a full 60 minutes, but that didn't matter.

Without Andy Long, there really wasn't anything weighing them down, and the red team rode the back of Steve Thompson and his 4 goals to a 4-2 win.

After a scoreless 2nd, Sean Steigerwald put the Loggers up 1-0. But 30 seconds later ST scored his first to tie it, then his 2nd three minutes later for a 2-1 lead.

Mark Kramer would tie it for the Loggers late in the second, and there was a small break taken so Kramer could celebrate, then calm down.

The Loggers were held scoreless by Vieira in the third, stopping all 3 shots. ST would tack on two more for the 4-2 Flintheads win.

Iannetti, Kellogg, and Pouiln picked up assists on some of the ST goals.

"We're gonna need someone else to do the scoring around here, this ain't fair to Steve," said Squirely Dan McCarthy.

"Do we even have a 2nd round pick on this team?" asked Don Fortini.

"I'm doing everything I can boys," sadi Brandon Poulin standing up.

Check out our great new box score here.