Hardy penalties hurt Mad Ants in 3-2 loss.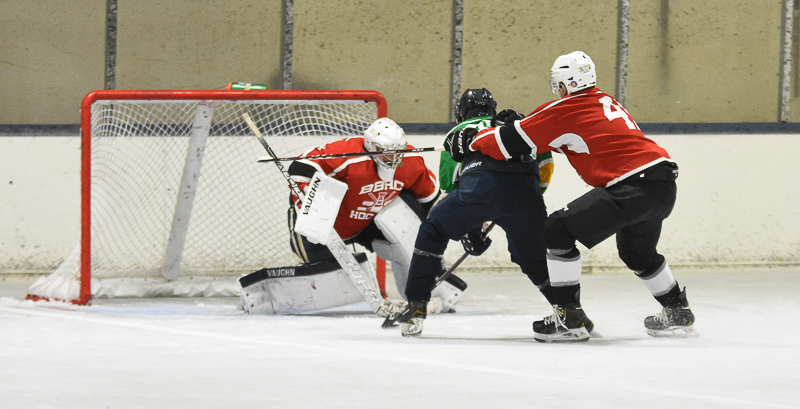 If you can't catch 'em, hook 'em.

That was Steve Hardy's motto as he took a pair of third period penalties, that led to a 3-2 loss ot the green Legends.

After a scoreless first period between two teams with no chance at winning the title this season, Mark Melito opened the scoring in the second. Late in the that middle period, John Ragucci tied it at 2-2 for the green Legends team.

In the third Melito scored his 2nd of the day, while Hardy was in the box, and red was up again, 2-1 on the shorthanded goal.

The lead didn't last long, as Kevin Flanagan scored a PPG on that same powerplay, and it was 2-2.

Hardy again fouled Flanagan for a penalty, but this time, the Mad Ants killed it off. Then with 2:30 to play, Melito violently tripped one of the Legends, putting green back on the powerplay.

Flanagan would score his 2nd PPG of the period, and the Legends now had a 3-2 lead with 1:20 to play. The Mad Ants never really threatened with the tying goal, and would drop this one 3-2 to the Legends.

"We're hoping when we get Raimo back next week, we can score more than two goals," said Hardy.

Check out our great new box score here