Apple gets Jacked in OT, 3-2 Fruit Loops.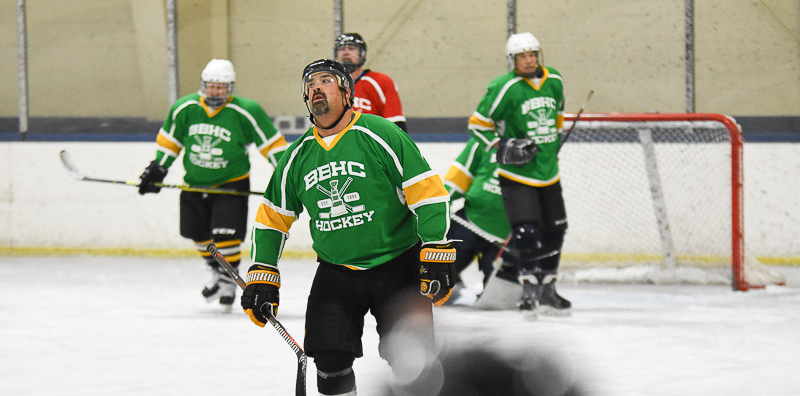 The Fruit Loops got a 3 point game from Melito en route to a 3-2 OT win.

Goals came fast and furious in the opening minutes. Deskin scored for green, and red got a pair of goals from Melito, as the Fruit Loops took a 2-1 lead.

In the 2nd, a daring pass from Deskin to Nichol would find it's way past Rollie for a 2-2 tie.

Much of the 3rd period was forgetable, though Lloyd didn't get called for any phantom penalties, and that disappoints us all.

So we went to OT, where Rick Breed send out defenseman Joe Surette.

"We're not looking for defense right now," said Breed.

Melito and Kevin Anderson spoonfed Surette, who tapped home the puck past sub goalie Fortini for a 3-2 win.

"I will savor this win today," said Surette. "Because I don't see me repeating as champ with this bundle of players."

Check out our great new box score here