Doublemint falls 4-3 on opening day.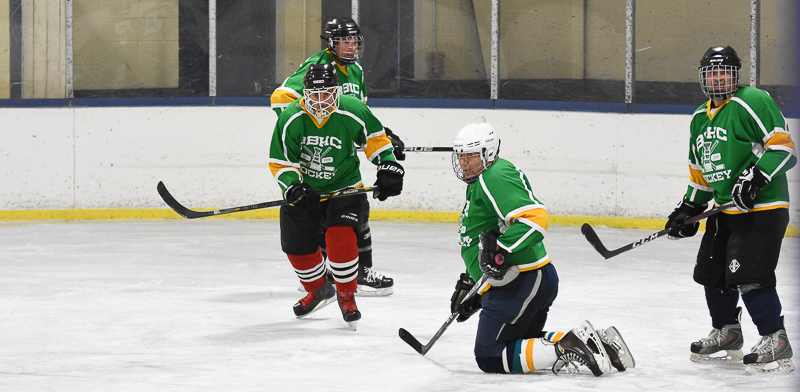 Phatt Deskin had 3 goals, as Mike Raimo couldn't block them all in a 4-3 Big Red win on opening day.

Eric Grasso struggled in his first game back since the summer barbeque season.

"I must have missed training camp," explained Grasso.

"But you certainly didn't miss many barbeques," replied Phatt Deskin. "You were at all the ones I was at this summer."

"Everyone has a purpose in life," Grasso chimed back.

Grasso and Deskin would hook up at the grill and on the ice, as 2 of the 3 Phatt goals were assisted by Grasso. New guy Lee Fernandez had the other for the red team.

"This new guy ain't gonna last long in this league unless he puts on some weight," commented Deskin.

"I've been telling him that all summer," said Grasso. "I haven't even told him about the turkey on the Friday before Thanksgiving yet."

Anderson, Wilkinson, and Melito all had goals for the green Doublemint team in the losing effort.

Ragucci only hit one referee in this game, a career low for him.
See all photos for this game here.
Check out our great new box score here.