Leaf Blowers gets blown away, 11-4.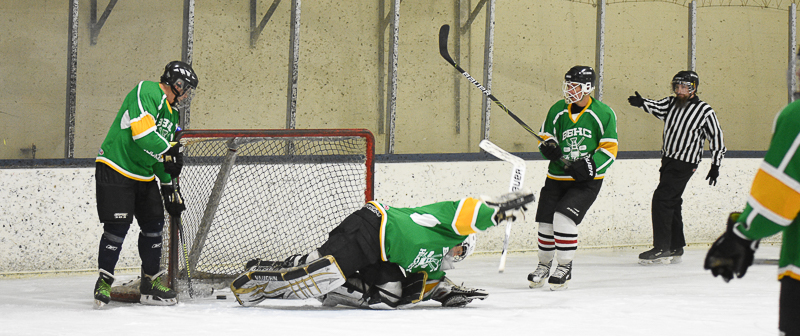 Are these the real teams?

Or was this just a practice game?

The Wackers racked up 11 goals on poor Fuji in an 11-4 rout of the Blowers.

"Who picked this team?" asked John Gambale. "Was I the first round pick?"

"I think it was the 6 goal first period that was the difference," said Jim Wilkinson. "Our defense is pretty suspect. I think we should put Darrren back there. That would improve the defense and the offense."

Yes the red Weed Wackers scored 6 times in the first, and then got 5 more and that was just enough for Ben Minsk who picked up a rare opening day win.

"I even got an assist," said an excited Minsk. "I bet I'll have more points than Joe Surette."

"That's okay, I'll probably have more saves than you," replied Surette...and everyone laughed in the red lockerroom.

Maybe next week Scott Onello will show up and help the green team offense.

Check out our great new box score here