Cream Puffs stumble, but pull out 3-2 win.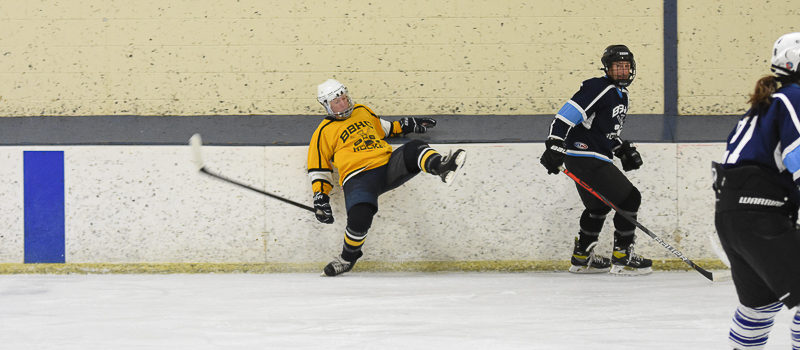 Not sure why the gold Cream Puffs put last year's hottest scorer on defense, but Lloyd was stuck on the blue line. He still managed to contribute in the 3-2 win.

"Its great to be back, I haven't play in two years" said Steve Kanab who actually played over the Summer but missed six weeks recovering from a concussion. Hmmm.

Todd Nichlols scored the first goal of the season when Captain Cupcake Andy Long laid a Cream Puff of a pass in open ice and Todd swooped in and scored on a nice shot top corner on Mike Viera.

"I wished my own teammates passed it to me that well," said Todd.

After Ben stuffed Blue's Steve Thompson on a breakaway and a couple other shots, Blue finally tied it on a goalmouth tap in by Jimmy D.

"Ive been told Im deadly from three inches away," said Jimmy.

Overall Ben played very well and earned his team two points today.

"I just don't wanna finish in first place again, that never works out for me in the playoffs," said Minsk.

Mike Cormican scored on a slapper from high in the slot for a 2-1 Gold lead.

Todd Nichol then made a nice goalmouth pass to George Anderson for a Golds third goal, and the eventual game winna.

"It was an easy goal to score," said Anderson. "I think Uretsky could have scored this one too."

Jason Kellogg would get Blue within one but Ben shut the door and Gold held on for the 3-2 victory.



Check out our great new box score here