Swarm lukewarm in 9-6 opening day loss.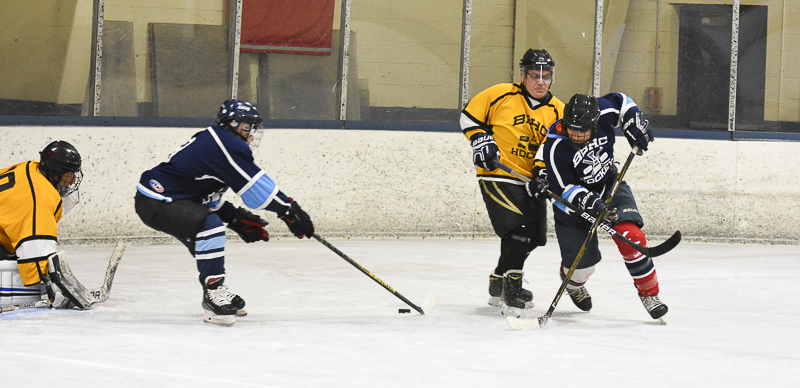 "In Fuji we trust," said Rick Breed, after his team fell hard in week one, 9-6 to the Blue Coats.

It's your typical start to a Fuji chamnpship run, a 9 goal game to kick things off.

It was 4-2 after one, as the navy team was running up the score without Rick Armand, who was throwing three coins in a fountain this week.

The lead grew to 7-3 after two, as guys like Derek Osbahr and Joey Silva were having career games. Even Rick Murphy had a handful of assists.

The gold Swarm did score 3 in the third to get to 6, but by this time John Ambrosino was scoring for the Blue Coats too, and it was in the bank.

"There's less pressure on me this season," said Blue Coat Mark DeFilippis. "I can do my thing on the third line and be much more productive."

For the Swarm, there is some hope.

"Next week we hope to get Jake and Gambale into the lineup, that should help, right?" asked Pat Deskin.



Check out our great new box score here