Legends and Blue Coats tie at 4-4.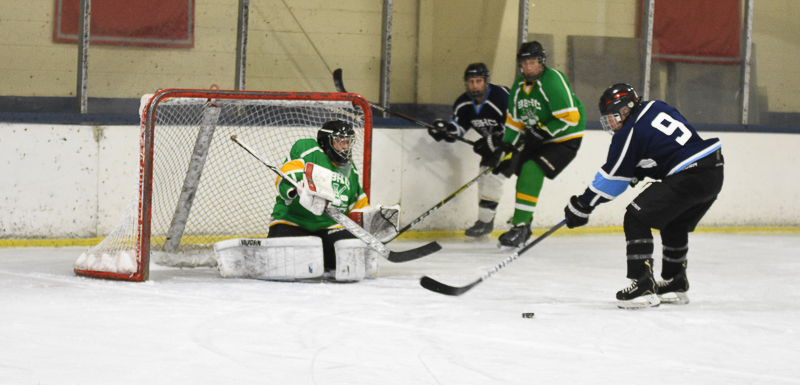 Last place is still up for grabs after the Legends failed to win on Friday.

Flanagan outscored the younger Osbahr 3-2, but green needs scoring from the lesser guys like Jimmy D. and Martin Tremblay.

Green actually led all the way, leading 1-0 after one and 3-2 after two. They went up 4-2 early in the third, but couldn't hold the two goal lead.

Derek Osbahr cut it to 4-3, then Steve Iannetti was left uncovered and he tied the game with 9:30 left.

Neither team scored the rest of the way or in OT.

Bobrycki and R. Armand each picked up more penalties, as the frustrations are spilling over from the board room to the locker room.

"Dammit, I'm going to lead this team in something this season, even if it's penalties," said Armand.

Green needed a win to clinch 3rd place. Now they can fall to last if they lose next week to the 4th place Swarm, who trail them by a point.

Fuji Voodoo could happen again.

Check out our great new box score here.