Even Jimmy D. scored in the 9-1 win.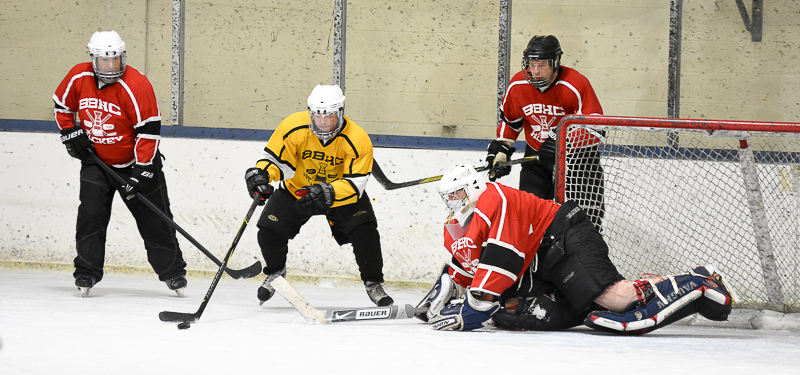 The heavily favored Cheerios team won big as predicted, as Melito already wrapped up the scoring title and had no reason to try.

What happened in the south rink today?

Everything Yellow touched turned to Gold and Red just played like a bunch of Fruit Loops this morning.

"They are a different team when you take Long and Caruso off D," said Jim Wilkinson.

"Imagine if they had Cormican," said Dan McCarthy. "Instead of 9-1 it might have been, oh I don't even wanna think about it."

Even Fuji played excellent this morning.

"I had to ask Bobryki who was actually in our net this morning," said forward Mike Raimo.

Caruso had two goals and Dustin had three finishing off the hat trick with about seven seconds left. Jimmy D scored the all important eighth goal in the 9-1 victory while prone on the ice.

"A seven goal lead is never safe with Fuji in net, and falling down on the ice is where my teammates know they will find me," said Jimmy.

"Melito didn't even try today," said JA Ambrosino. "He's got the scoring title locked up, and he just coasts around out there looking for the camera."

"I was trying to get other people points, I'm not a selfish player," replied Melito.

JA nearly threw his arm out when he picked up the puck and threw it the length of the ice. Officials were flipping through the rule books trying to figure out if it was a penalty or if it was something to just laugh about.

With one game left, the gold team now trails red by two points in the standings.

Check out our great new box score here.