An easy 5-1 win for the yella Cream Puffs.
When you capture a Mike Raimo goal and a Tom Fuji save on the camera on the same day, you've basically captured Big Foot and the Loch Ness Monster.

We got several action shots of the Raimo goal, that will probably make it to CVS for his family Christmas Card.

The once proud 5-1 red team, is now 5-5-0-1.

Nobody can explain the collapse, not even Steve Hardy.

This week they fell behind 5-0, before getting a shutout busting goal with 10:54 left from Dustin Silk.

Kevin Anderson had a pair for the gold team, including the game winner. Mondays must be paying off.

Gold still has last place pretty much locked up for the playoffs, but they are not expecting to go quietly in the second season.

Red, welp they're dead in the water. We don't expect another win from them this season.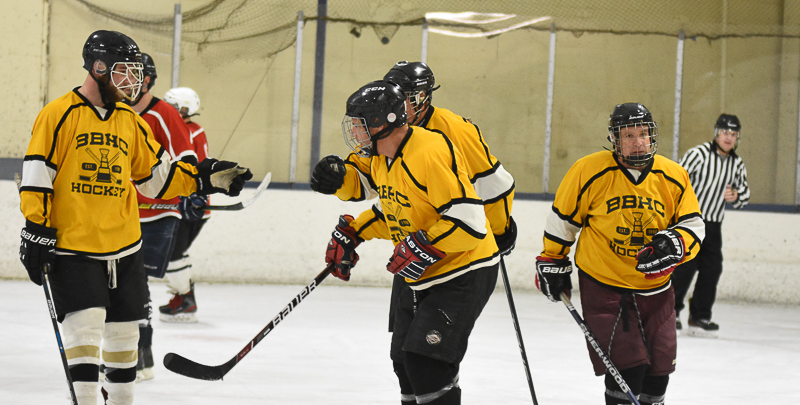 Check out our great new box score here.