Big Red moves into a tie with Juicy Fruit with 2-1 win.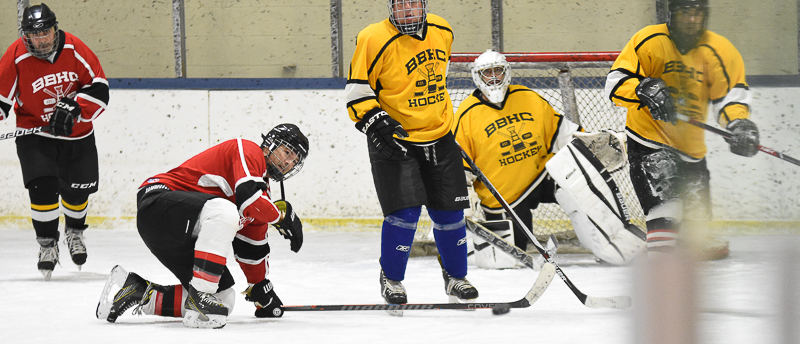 The gold team only needed a point to clinch first place, but with a full squad, they could only muster one goal in a 2-1 loss.

The teams were feeling each other out as the first went scoreless. Jason Kellogg continued to feel people out as he was called for a trip, as was Don Fortini.

"His was a penalty, mine was a bad call," said Fortini.

All the goals were scored in the 2nd. Cormican and Deskin for red, and Nichol for gold as the period ended 2-1.

There was also a penalty shot in this game, when Bill Osbahr hooked down Rick Armand who was on a breakaway.

After a failed shot attempt with the foam puck, Armand tried again with a real puck, and was denied by Vieira.

"He just shot it right at me," explained Vieira.

"I thought it was a heads up play by me," said Osbahr on the penalty. "I knew with everyone watching he would choke."

There was no scoring in the 3rd as Big Red would take this one 2-1 and would move into a tie with the gold Juicy Fruit team with just one game left in the regular season.



See all photos for this game here.
Check out our great new box score here.