Fuji Magic once again, as Swarm win 7-2.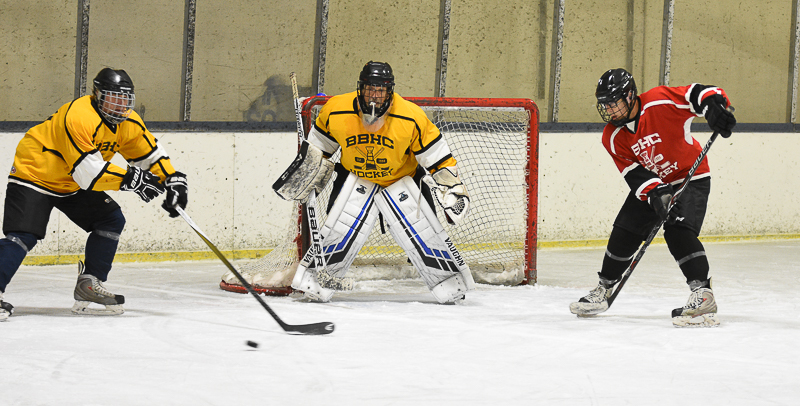 Fuji allowed only 2 goals as the Swarm inch towards getting out of last place.

"Get me 7 goals, and I will gaurantee you a tie," said Fuji.

This week Fuji turned those 7 goals into a win, by only allowing goals to Trevor Armand and Steve Hardy. Hardy also had 4 assists in the 7-2 loss.

Deskin scored three and Poulin two as the Swarm have really turned their season around.

Factor in Tony Onello's one goal for the calendar year, and you got a gold win.

"Let's not forget my 3 assists," said Jon Morin. "I can't let Hardy get all the glory."

Next week gold has the chance to escape the basement if they can beat the green team in regulation. Otherwise, gold will meet this red team in the playoffs.

"I'm not sure I want to play this gold team now and all their black magic," said Eric Grasso.

Check out our great new box score here.