Cupcakes slide into first with easy 7-3 win.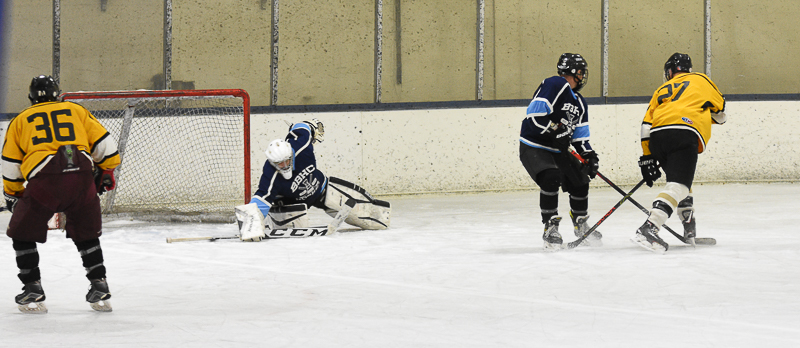 The navy Cupcakes have gone on a tear, and have moved into soul possession of first place.

With Steve Thompson on the IR, new guy Kevin Flanagan was taken from the Cream Puffs to fill the void. He started connecting with Rick Armand and a cageless Jimmy D. almost immediately.

He scored two in the first as navy took a 4-1 lead after one. But the navy team had another ass, er ace, up their sleeve, in Phatt Deskin.

He wanted to show this new young buck how the BBHC old schoolers get it doene. He went on to score three, and could have had more if he chose so, as the navy team gravved an easy 7-3 W.

"He spent most of the game with Jimmy D., I only got to play with Jimmy for a few shifts," explained Deskin. "I also was burdened with Andy Long on defense, so there was no help at the blue line."

Incidentally, in front of fans in the stands, Long gooned it up.

Trevor Legere had a 4 point game, but nobody really remembered that.

For the losing yellow team, they fall back into last place, with a firm grasp. They got goals from Kevin Anderson, Ryan Collins.and Dan McCarthy.

"I thought my goal was the best," said McCarthy.

Don Fortini had no penalties, but should have.


Check out our great new box score here.