Blue Coats can't beat the lowly Swarm, 3-3 tie.
The navy Blue Coats scored three goals in 43 seconds, but that's all the offense they would get.

The Swarm rallied to score the next three and force a 3-3 tie.

Yes it was a very strange first period, where Derek Osbahr scored a pair and then assisted on a Steve Iannetti goal, in just a 43 second span.

"Guys, it's the Holiday season, we may want to take it easy on poor Fuji for a while," said Rick Armand. "I don't think they have a chance today."

"Yeah, let's just get Chris Murphy his shutout," said Rick Murphy referring to their sub goalie. "I'll play some lock down defense from here on in."

But instead of giving up, the Swarm used the Turkey breakfast as motivation and began the long road back.

Jake Silk scored to make it 3-1.

Then in the 2nd, Steve Thompson scored a pair, and we were tied at 3-3.

Neither team scored in the third or in OT, and they settled for a 3-3 tie.

"How does that team keep coming back like that?" asked Bobrycki. "What kind of voddoo is Fuji really into?"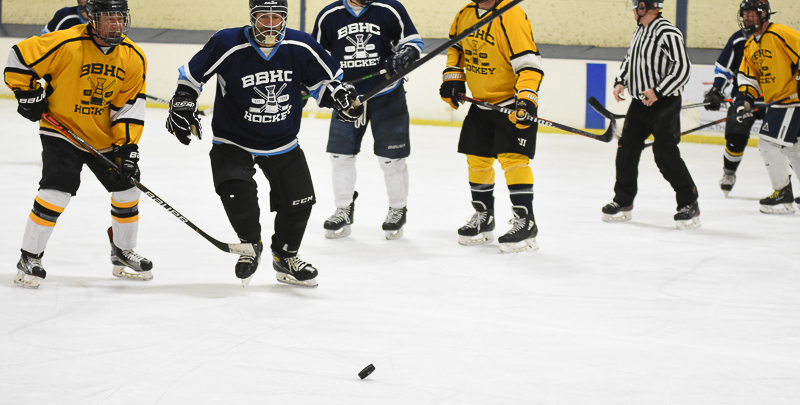 Check out our great new box score here.