Sweden gets a fishy win, 3-2.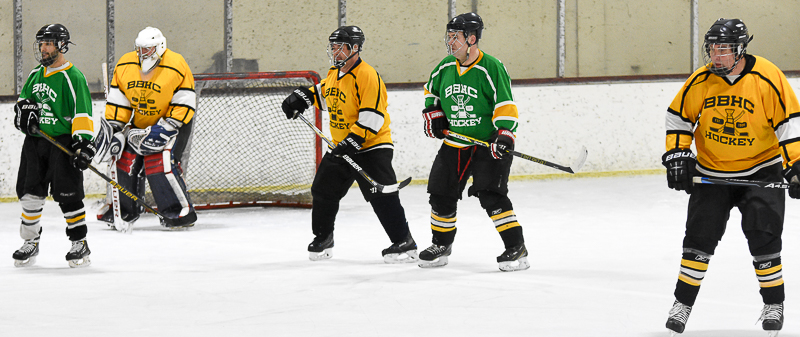 The Swedes slid into 2nd place with this win and a Finland loss in the other rink.

First things first.

Hot List - After missing last week, Ben came back today and played solid. The week at goalie camp helped tremendously.

Sh!t List - Richard Breed Missed a WIDE open net for the Green team. Also poked a puck by Ben to set up a Yellow goal from the crease.

Sweden got all their goals in the first. Grasso, (no really Grasso), JA and John Ambrosino all scored for a 3-0 lead.

It looked like a blowout, but Germany doesn't go down without a fight. They still go down, but as mentioned, with a fight.

Third period goals by Nichol and Silk cut the lead to 3-2, but that's when the groceries ran out.

It's now 3 losses in a row for the gold team, as they are at the bottom of the pool blowing bubbles, tied for last place with Finland who have lost 5 in a row.

"We can only go up from here," said Raimo by cell phone. "I'm hoping we can get a win soon so I can get back in the lineup."


ALL GAME PHOTOS HERE
Check out our great new box score here.