Life gets crushed by lowly Candyland, 9-4.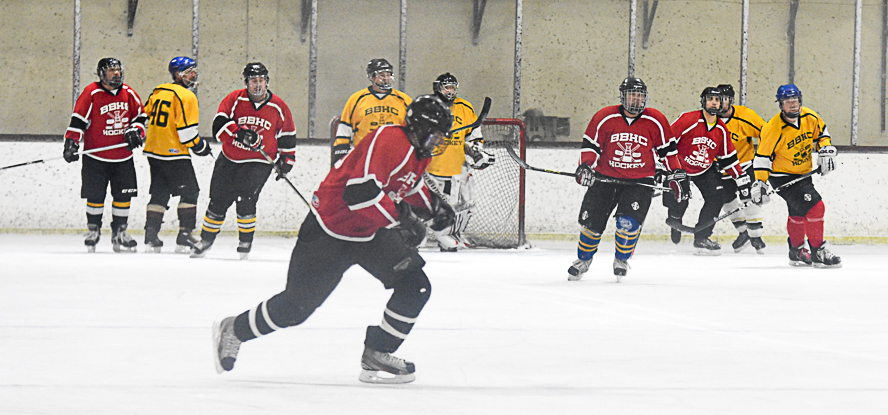 Just wow.

Who woulda thunk that the small trades made two weeks ago would improve the lowly Candyland team this much. They swept the home and home series against the previously undefeated Life team, this one was a big one, 9-4.

"Well, I saw 8 breakaways," said goalie Ben Minsk. "But that's Life, no pun intended."

It was 4-2 red after one, and they never looked back.

Tony Onello had his biggest game since the Bills last playoff game, netting 4 points.

"This team is not very good, but they're coachable," said Onello. "If we can just find a coach, we'll be alright."

One more in the 2nd and then a four goal 3rd period capped the big 9-4 win.

Everyone but John Ambrosino had a point, as his scoring streak ends at one game.

"It can't be my birthday every week," explained the elder Ambrosino.

For Life, or what's left of them after the trade, Phil Andrusin had 3 points and continues to be the lone bright spot on the now dark canvas which is hanging over the gold team.

Candyland sweeps the home and home series by a combined score of 14-7. They have won two in a row, and previously unbeaten Life has dropped two in a row.




ALL GAME PHOTOS CAN BE SEEN HERE
Check out our great new box score here.