OM takes a low scoring affair, 2-1.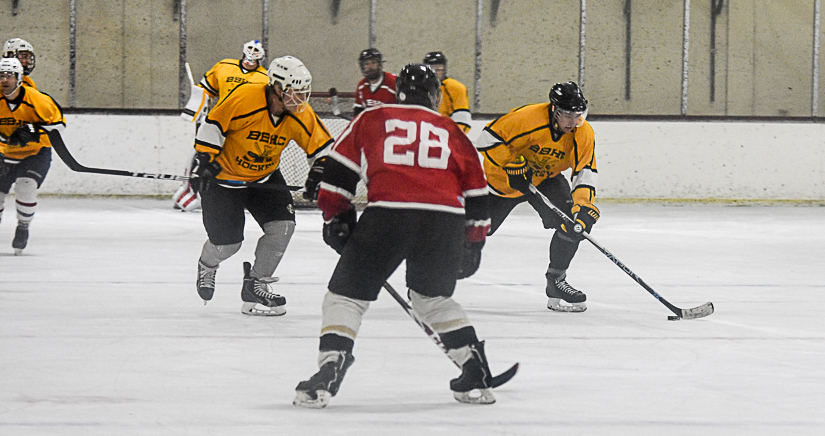 Did all the good guys stay home this Friday ?

The 2nd and 3rd place teams met, with only 3 total goals being scored.

Phil Andrusin had two, one in the 1st and one in the 2nd. That would be good enough for the win.

Don Fortini and Richard Breed combined for the only Schlitz goal, that coming midway through the third.

"I'd like to say it was the goalies today, but frankly, we kept missing the net," said Mark Wood. "Not so much me, but the other guys."

Trevor Armand kept his scoreless season in tact and Jimmy D. continues to trail all players in scoring who have played all 7 games.

"Even I have 7 assists," said John Gambale. "It's all about knowing your limits."

Luckily these two teams only meet one more time this season.



ALL GAME PHOTOS CAN BE SEEN HERE
Check out our great new box score here.