Clue can't solve undefeated Life in 7-4 loss.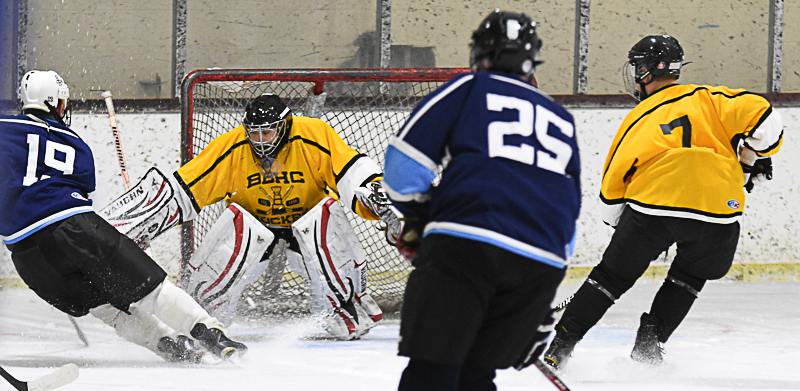 Life improves to 5-0 after an easy 7-4 win over Clue.
Much like the other rink, this side was also a high scoring affair. Eleven total goals were scored as Life remains undefeated, scoring 7 of the 11.
Phil Andrusin had a big game netting 3, and barely missing the stars list. Mark DeFelippis was also all over the scoresheet, not sure how many were alternative points and how many were real.
Jack Gavin had one assist, but it was nice one.
Andy Long had a couple of assists, and not much else.
ALL GAME PHOTOS HERE
Check out our great new box score here.