Woolworths falls 5-2 to Caldor.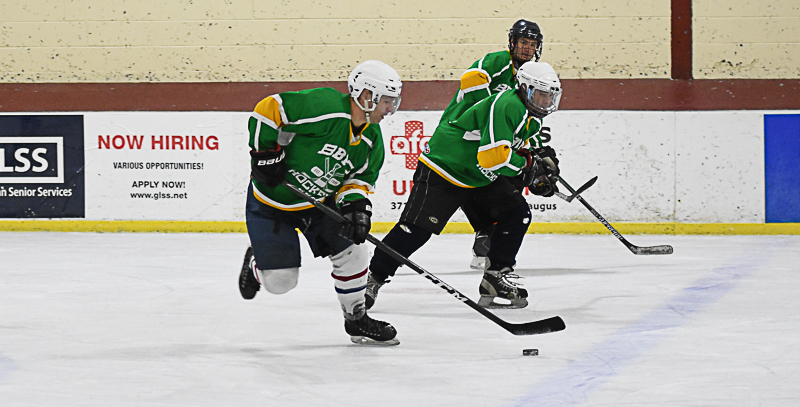 Todd Nichol was moved up to the Jimmy D. line, but was largely ineffective in a 5-2 loss.

The turning point of the game had to have been the middle of the 2nd period when Woolworths were trying to make a comeback.

Team Caldor needed a big defensive stop...they got one, but just not from anyone on their team. What looked like a sure-fire drop pass to Eddie Coughlin, who was poised to fire a slap shot from the point, when all of a sudden, enter Steve Iannetti.

Steve came up from behind Eddie and poke-checked the puck away from him, mid-shot, leaving Eddie with a big whifff and sending a blast of air past Rollie's crease. Caldor took the puck the other direction and never looked back.

No other penalties or whistles were called for the rest of the period as the Refs were too busy laughing at the whole comedy of events!

The 3 second period goals by Caldor was good enough to hand Woolworth their first loss of the season.

"I thought this Melito guy was supposed to be good?" said Marc Teal. "It takes him 4 weeks to pass Andy Long in the scoring race?"



ALL GAME PHOTOS HERE
Check out our great new box score here.