Eagles too much for Hornets, 6-3.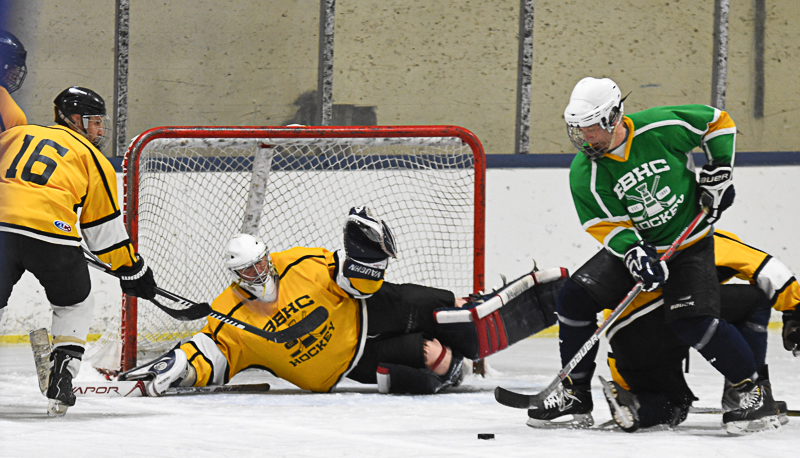 Jake Steigerwald tries to get one by Rollie Graham in the photo above, as the Eagles picked up an easy 6-3 win.

Yellow went up 1-0 late in the first when Tony Onello scored and early in the 2nd Joe Smith scored, but the green Eagles would take over from there scoring 6 of the next 7 goals.

Thompson and Nichol each scored to tie it in that 2nd period, and then in the 3rd Thompson would get the hat trick, sandwiching goals by Luke Steigerwald and Mike Raimo for the 6-3 final.

If only Jake Steigerwald could scored like Mike Raimo, this green team would be undefeated. He's had more scoring chances than any C player in the league, and doesn't have much if anything, to show for it.

"That's why he's on the Andy Long line," noted Rick Armand.

Green remains in first place, while gold remains in last place, though only 3 points separate the two teams.



ALL GAME PHOTOS HERE
Check out our great new box score here.