Green wins in OT, 6-5.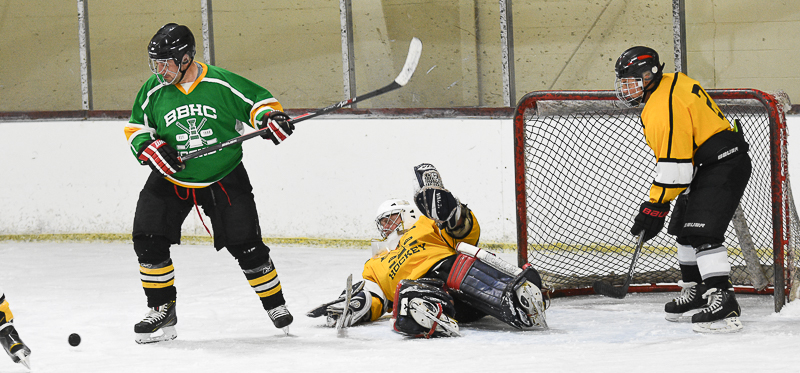 The green team won 6-3 last week, this week it was a little tighter, as they needed OT to dump the winless yellow team.

So yeah the yellow team may be winless, but they did pick up a point in this one, so yeah, baby steps we guess.

It was 2-2 after one and yellow even had a 4-3 lead after two. But they just couldn't hold on.

Thompson would scored 2 in the third and the winner in OT to get the green guys the win.

"I'm not saying we're the better team, but we did win," noted Gambale.



ALL GAME PHOTOS HERE
Check out our great new box score here.