Fuji gets a shutout, 7-0 Finland.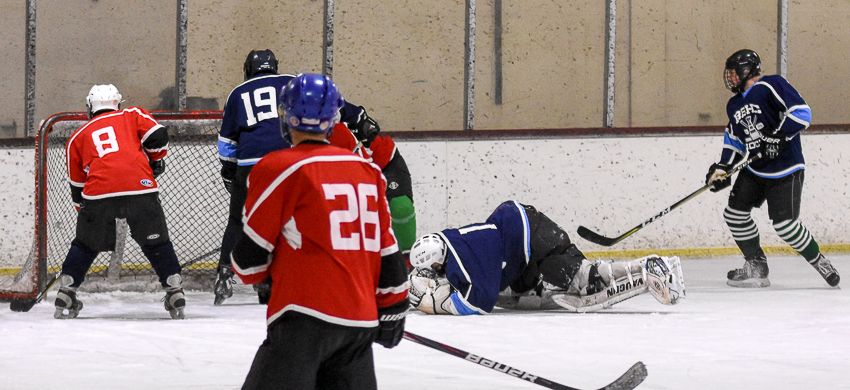 If you're asking what's going on this season, with Fuji starting the season 3-0 including a shutout, we don't know.
Perhaps it's Fake News.
Rick Murphy scored 1:15 into his birthday, and nobody knew at that time it would be the game winner.
Jake Steigerwald scored halfway through the first, and the rout was on.
Onello, DeFilippis, and Miller all scored in the second, and then Kellogg scored in the third for a 6-0 lead with six different scorers.
Murph capped off his birthday by being the only player to score a 2nd goal in this game.
The game ended 7-0, and it was lucky for ref Jason, as he had to go it alone after Vinny fell ill.
Finland is now 3-0 to start the season.
See all photos for this game here.
Check out our great new box score here.