A 4-0 lead, is the worst lead in hockey, usually, 8-5 Finland.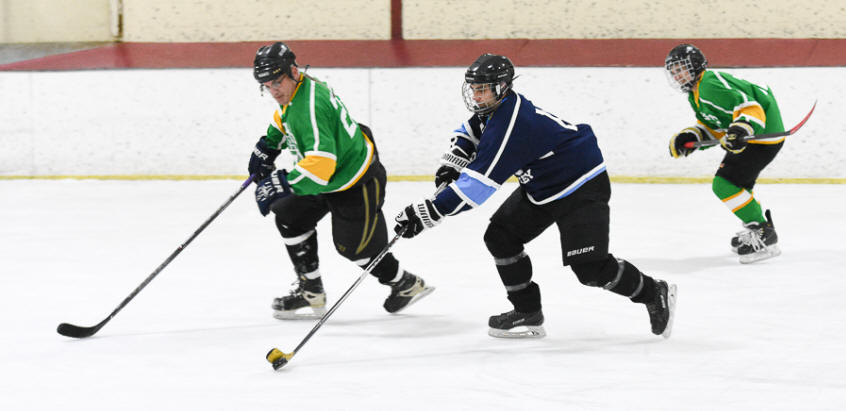 Finland ran out to a 4-0 lead, and what should have been a laugher, got serious, as Sweden rallied, but came up a bit short.

But let's back up.

Getting drafted by Tony Onello is like getting in the back seat of a car and find you're sitting on plastic. You get to go for a ride, but you know how it's going to end.

JA was back in the Sweden line up, but not even he could get by Rick Murphy.

"Nobody gets by Murph," said Mark Kramer. "He's been playing hockey since the puck was only flat on one side."

A tip by Jeff Whittemore got by Fuji to get green on the board in the 2nd, and the rally was on.

Morin and JA cut it to 4-3, before Joe Smith scored a big goal for Finland to get them back up by two.

That seemed to take the life out of the lowly Sweden team, as third period goals by Melito and Miller put the game away, mostly.

JA and Morin each scored their 2nd of the game to make it close, but time would run out on Sweden.

Mark DeFelippis had the last Finland goal, a beauty after he was hanging at center ice in a close game.

"I almost bumped into Melito trying to get the puck," said DeFelippis. "I didn't realize he was hanging even further up than me."


See all photos for this game here.

Check out our great new box score here.