No Phatt, no chance, 7-2 PBR.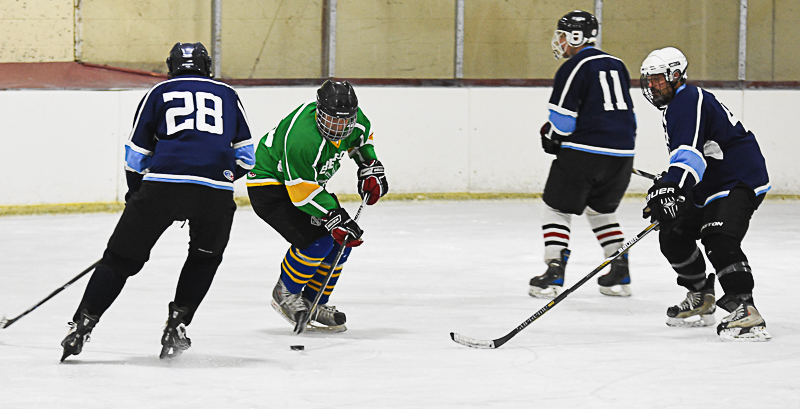 You'd think the team could handle one game without the Large One, but green Rolling Rock lost badly without Phatt Deskin in the lineup.

"Geesh, I'd better not miss any games for our team," said Marc Teal.

The scoring was opened by one of the more unpopular guys in the league, and PBR went up 1-0. Finally a nice guy scored, when Rob Chewie scored from the point right off a faceoff and it was 2-0 navy midway through the second.

Ted Miller then scored for Rolling Rock right off of Tony Onello's only faceoff win of the day. Chewie's 2nd goal of the game off a fluky play involving goalie Tom Fuji made it 3-1 and that was that.

PBR scored four more in the third, most forgettable goals, as they rolled to the 7-2 win over Rolling Rock.

The navy teams improve to 2-0 while the green team falls to 0-2. Which sucks, because the green team is the more likable team.


See all photos for this game here.

Check out our great new box score here.