Germany wins 6-2 or was it 8-0 ?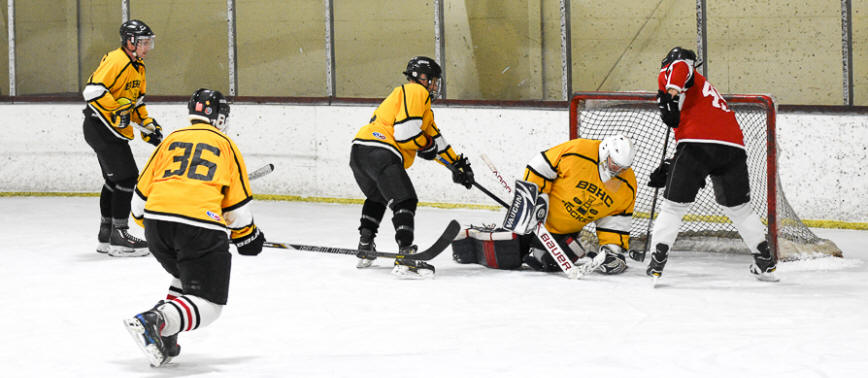 The Gold Germany team put the puck in the net 8 times, 6 for themselves and 2 for the other team.

So basically Rollie had a Polish shutout. Nobody on the other team scored, but he still allowed two goals.

"Those were two of the toughest shots I saw all game long," explained Rollie on the own goals by Tripp and Thompson.

"Do I still get credit for the points?" asked Tripp.

So the first period ended 2-2, with all 4 goals scored by the Gold team.

Dustin Silk had the only goal of the 2nd making it 3-2.

George Anderson and Ragu had Kotex points in the third for the 6-2 final.

"Had I had known how easy it was to score on Rollie, I would have started taking shots on him myself," said Anderson.

"I'm perfectly fine with Tripp helping me with my points this season," said Bill Osbahr who got credit for the first Poland goal.


See all photos for this game here.

Check out our great new box score here.