Phantoms fly by Hornets in 4-3 OT win.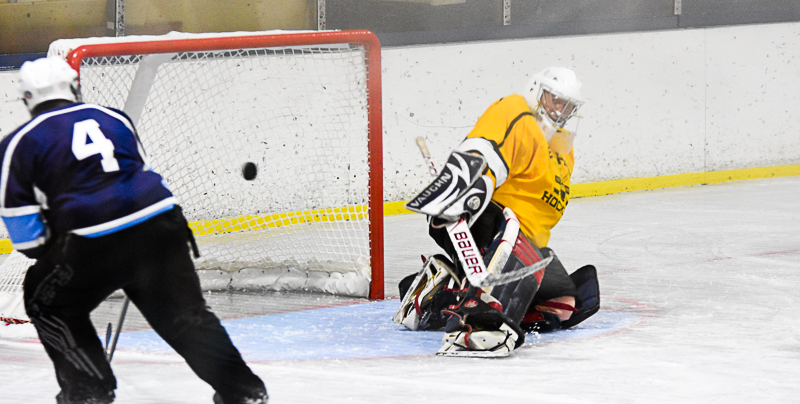 It was a wacky week one for sure.

After a scoreless first period, the navy Phantoms went up 2-0. But in a 2 minute span early in the third, the gold Hornets scored 3 times to take a 3-2 lead.

"Hey, I was only out there for 2 of those 3 goals," said Eric Grasso.

Now down by a goal the Phantoms turned to the best regular season player in BBHC history, Mark Melito. With alot of help from Chewie, he was able to get his confidence back, and score the tying goal thanks to a great set up by Caruso and Coughlin.

The game would eventually get to OT, where Steeves and Johnston set up Phil Andrusin for the GWG and a 4-3 final.

"I have no idea how Lloyd and Russ were both out there together in OT," commented Bill Osbahr. "Either I was asleep, or I'm a genius."

The Hornets pick up a point in the loss.

"Hey we got a point, and that's more than some teams can say on week one," said Tony Onello about the OT loss.



See all photos for this game here.
Check out our great new box score here.