PBR schlams Schlitz, 5-2.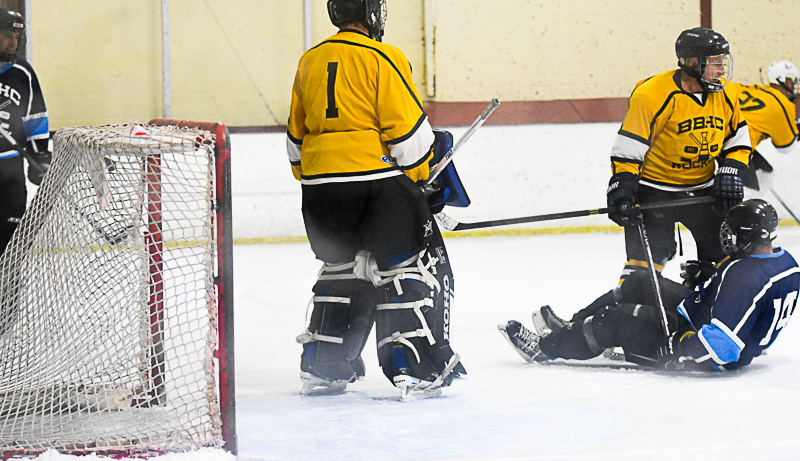 The Blue team got off to a good start winning 5-2.

"We got a little lucky today, catching them missing a few guys. Plus we got our first goal from a very unlikely player. I'm not even sure if we drafted him?" said assistant captain AndyLong. "Maybe he was just leftover."

Yeah the Bitch is back !

Steve Hardy scored with first goal of the 2017 summer season, and PBR was up 1-0.

"I haven't played in two years, and I show up and score the first goal," said Hardy. "What does that say about the condition of the league?"

Joe Crazy Legs Smith would score his first of three on the day and it was 2-0 navy after one.

Second period goals by Caruso and Thompson would tie it briefly for Schlitz, before PBR scored 3 unanswered goals in the third to skate away with the win.

"We got alot of father-son combos on this team," said John Gambale. "I'm not sure if any of them will get a point this season, unless Derek Osbahr makes a late season apperance."



See all photos for this game here.
Check out our great new box score here.