Starcraft back on the winning track, 6-3.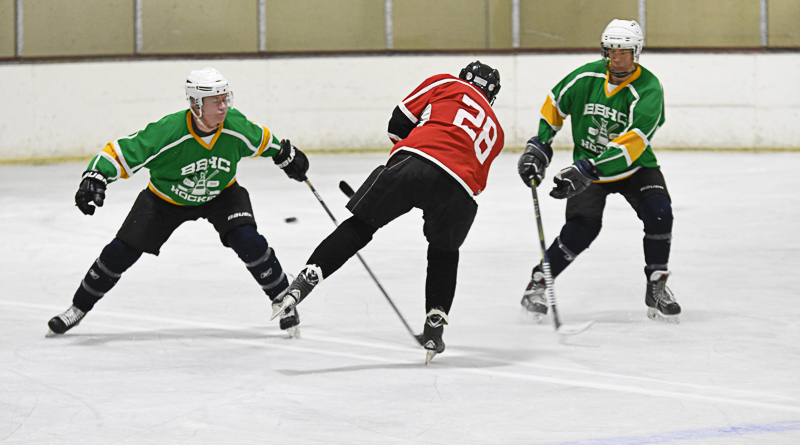 After dropping 3 out of their last 4, the red team stormed back with a vengeance with a 6-3 win.
After falling behind 1-0 on a lone first period goal by Tony Onello, red tied it and then went ahead on goals by Trevor Armand and Rick Armand.
Green shot back though, as Chris "one stick" Caruso and Steve Thompson cashed in and green was back on top at 3-2.
The scoring wasn't done though in that 2nd period, as red tied it yet again when Rick scored his second of the game, and we would go into the third tied at 3-3.
That's where the green offense dried up. Mike Vieira would not allow a goal in the final period, and that would be that.
Mark Kramer would tally the game winner, his first GWG since the spring 2015 season.
Joe Surette tacked on an insurance goal, then Rick Armand completed the hat trick on a gutsy play for an open net goal with 20 seconds left.
"I've never seen Rick so determined to score a goal, "said Steve Hardy as he watched from center ice.
ALL GAME PHOTOS HERE
Check out our great new box score here